Your Single Source for Website Design & Hosting
CHEXsite™ Services has been developed to provide a low-cost, high-quality web presence for merchants large and small. These services include e-commerce solutions incorporating online shopping and the latest in electronic payments offered by CHEXpedite™.
Professional Web Design & Hosting... Without the High Price Tag.
The CHEXsite™ Services team can build an attractive, functional and professional website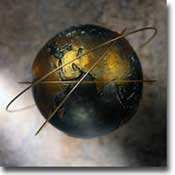 for nearly any business. Our full-service firm of experienced designers and programmers can design, host, and help you market your website. We are committed to working closely with you to create a site that precisely meets your needs and projects your desired image to visitors. CHEXsite™ offers a wide range of design services from building a themed, highly-functional web presence to flashy, futuristic site overflowing with animation and effects.
CHEXsite™ Services also offers a variety of hosting packages to serve every need. We will host sites designed by our team, or assist in the transfer of an existing site from another web provider. Our hosting combines the perfect blend of options and pricing, including permitted space, audio/visual, and e-commerce capabilites.
Additional Services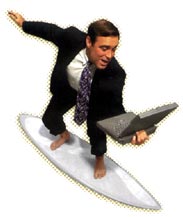 CHEXsite™ Services also offers additional services that allow fo rthe addition of high-tech design features that enhance your site. The options include:
| | |
| --- | --- |
| | Macromedia Flash animation |
| | Macromedia Shockwave |
| | DHTML effects |
| | Java applets |
| | Database design |
| | ASP scripting |
True E-Commerce Functionality.
CHEXsite™ Services can give you a complete e-commerce solution, including intergrated CHEXpedite™ payment options. Our team will build into the site the ability to take orders online, using our propriety payment gateway. CHEXsite™ Services is extremely flexible. We can host our customized shopping cart as a stand-alone solution or incorporate it into your website, whether that site is hosted on another server or by CHEXsite™. The shopping cart comes with the ability to accept credit cards and/or electronic checks as payment or services.*
E-commerce site hosted with us have the benefit of full 128-bit Secure Socket Layer (SSL) encryption at no additional charge. There is no need for you to purchase an encryption key to perform this service. Merchants who choose not to utilize our hosting service for their website can still have their shopping cart or payment options hosted on our SSL-sercured servers. Click here for a demonstration of our shopping cart.
CHEXsite™ Means Income For You!
Backed by high-end servers and equipment, our Data Center can house thousands of web sites and e-commerce solutions designed to enhance your cash flow. Once you are signed up with CHEXsite™ Services, you will immediately begin to reap the rewards of having an online presence.
* Prior merchant approval and acceptance required
Web design and hosting by
CHEXsite™
Copyright ©2000, CHEXpedite™, Inc. All Rights Reserved.